Gone are the days when green holidays were niche. These days, they're so popular, they're practically mainstream. But what if you're looking for a trip that's brand new, or just a little bit different? Here are eight ideas to keep you one step ahead.
BY EMMA GREGG
Costa Rica, Ecuador, Malaysia, Kenya and New Zealand were the trailblazers. But other nations are catching up fast. You'll now find low-impact accommodation and eco-friendly holiday activities in regions you may never have considered before.
If you're adventurous by nature, remote jungles and islands will never lose their allure. But the options don't end there. There's a feast of possibilities to consider, from learning experiences and low-key rural getaways to sophisticated breaks in ultramodern urban hotels.
CAMBODIA: Escape to the Koh Rong Islands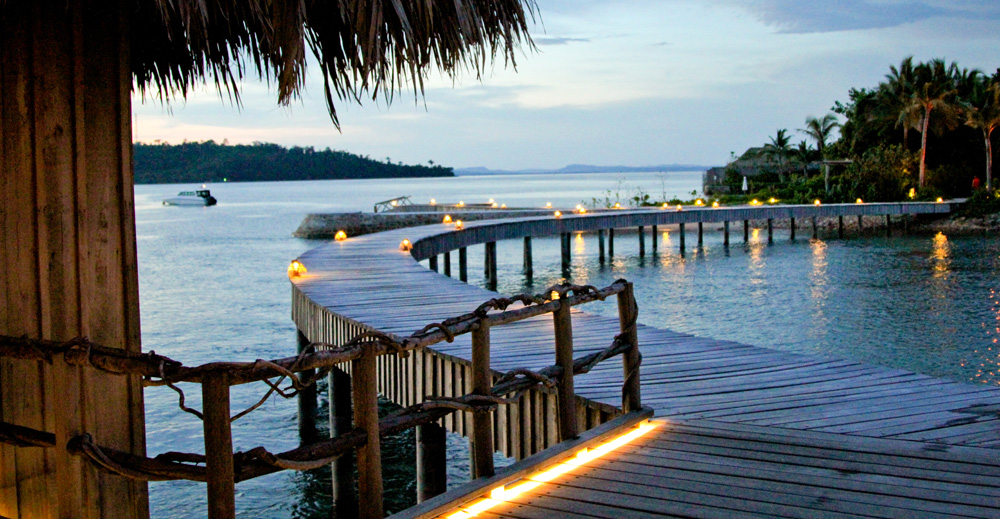 Jetting off on an eco-friendly luxury holiday – isn't that a contradiction in terms? Surely the moment you step on a plane, your green credentials fly out the window?
The solution is to choose a destination where your presence brings broader benefits. At Song Saa, Cambodia's first private island resort, the mood is luxurious, the design impeccable and the emphasis firmly on sustainability – in-house conservationists and development specialists run health, education and environmental initiatives. If guests are keen to take things further, staff will suggest community projects they might wish to sponsor. Past projects have created a marine reserve and improved villagers' access to clean water and essential medical care.
Thanks to an armful of accolades, the secret's out among those in the know, but with all-in rates for each villa for two starting at US$1,440, exclusivity will always be assured.
Find out more songsaa-privateisland.com
Fly with British Airways ba.com & Bangkok Airways bangkokair.com
Book through Jacada Travel jacadatravel.com
GERMANY: Recharge your skills at RENAC, Berlin
For a city break with a difference, sign up for a short course at The Renewables Academy (RENAC). Its Green Energy Summer School programme includes three one-week training sessions, starting with an overview of renewable energy technology, then moving on to photovoltaic systems, energy efficiency and bioenergy. Each course is taught in English and the centre is in the heart of Berlin, one of Europe's most environmentally friendly cities, with excellent hotels nearby.
Find out more renac.de
ETHIOPIA: Explore Africa's Grand Canyon from Limalimo Lodge
Would you like your trip to help preserve rare habitats and species while offering lasting benefits to rural Africans? There are plenty of excellent options hidden away in this fascinatingly diverse continent.
New for 2016 is Limalimo, a unique ecolodge, conceived and staffed by locals with support from the African Wildlife Foundation. Built from rammed earth, wood and thatch, it's designed to blend into the jaw-dropping scenery of the Simien Mountains while maximising energy-efficiency and minimising waste. It offers a twist on the traditional safari, so you won't spend your days bumping around in a fuel-guzzling 4WD, searching for big game; instead you'll be trekking through UNESCO-listed landscapes, watching gelada monkeys and birds or visiting nearby markets and farms for a taste of village life.
Book through Cox & Kings coxandkings.co.uk
Fly with Ethiopian Airlines ethiopianairlines.com
Find out more limalimolodge.com
MADAGASCAR: Spot red-ruffed lemurs, geckos and chameleons in the Masoala rainforest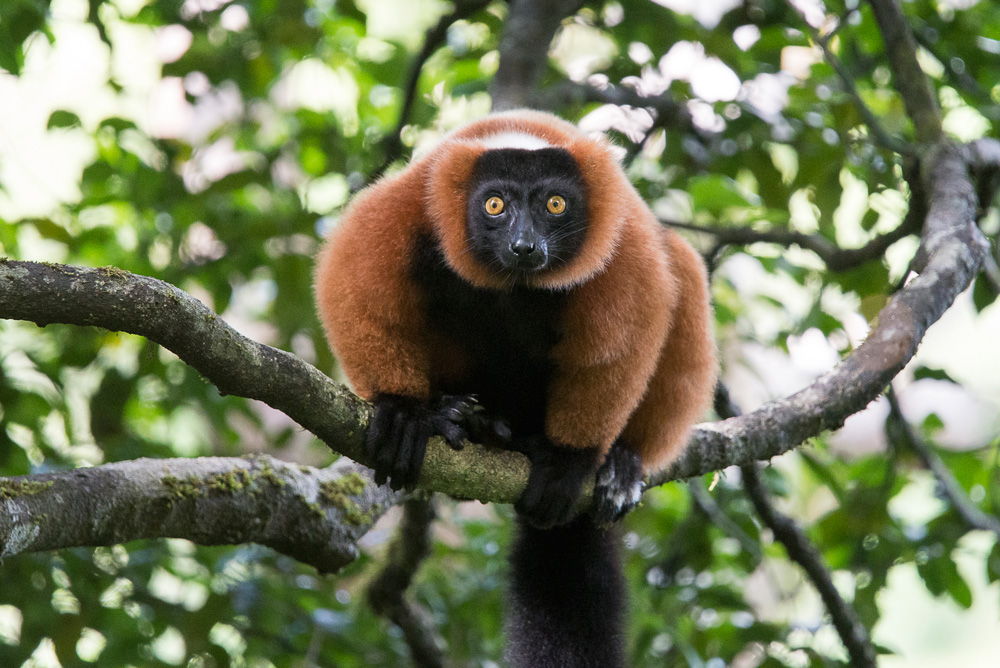 If you spend much time in Switzerland, chances are you've heard of Masoala National Park. Zoo Zürich's Masoala Regenwald glasshouse recreates a sliver of it, complete with rare primates, reptiles and free-flying birds.
To visit the original, you'll need to steel yourself for a long trip by plane and boat – Masoala is tucked away on Madagascar's remote northeastern coast – but when you step ashore at the supremely eco-friendly Masoala Forest Lodge, you'll wonder why you've never made the journey before. It's a heavenly collection of treehouse-style cabins on a perfect (and perfectly peaceful) little beach, backed by luxuriant tropical jungle that tumbles right down to the sea.
Dates May to December
Book through Rainbow Tours rainbowtours.co.uk
Fly with Air France airfrance.co.uk & Air Madagascar airmadagascar.com
Find out more masoalaforestlodge.com
UK: STAY IN A VINTAGE RAILWAY CARRIAGE IN RURAL CORNWALL
Longing for a break from your fast-paced, high-tech modern life? In sleepy St Germans, Railholiday invites you into a simpler world, offering eco-friendly holiday accommodation in vintage railway carriages, parked in private gardens close to the tracks. You can choose between a cosy little Luggage Van, a Victorian carriage or a 19th century Travelling Post Office with a wood burning stove.
Book through Green Traveller greentraveller.co.uk
Find out more railholiday.co.uk
SRI LANKA: Get back to nature on a wellness retreat beside Lake Koggala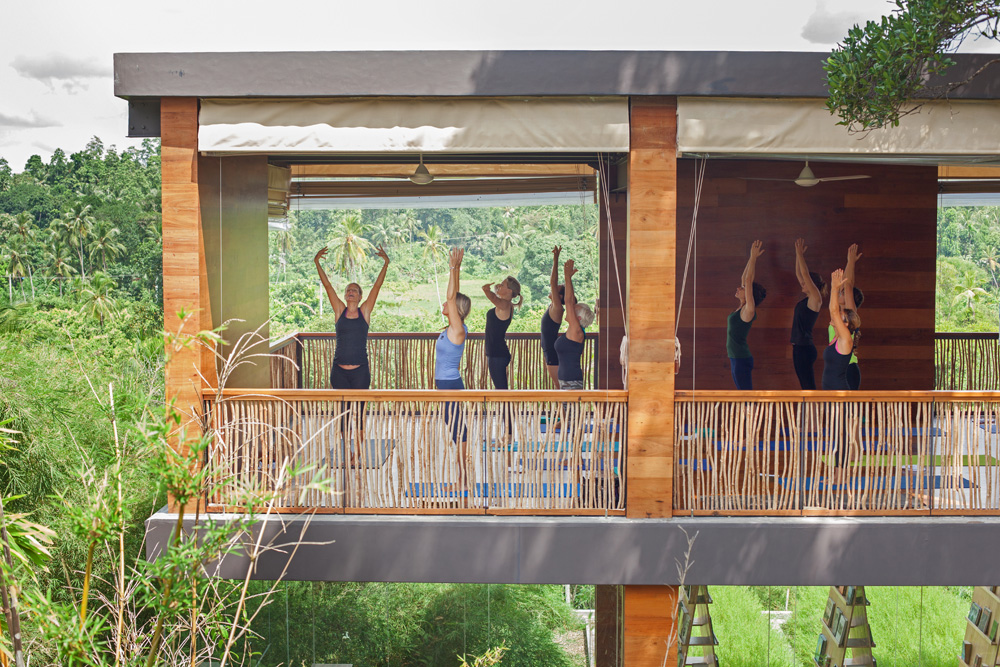 What do all the best holidays have in common? Good company, great weather, fabulous food? If you're keen to nourish your physical and spiritual wellbeing, you might want to add a serene setting and a programme of yoga, meditation and spa treatments into the mix.
Tri, a sensitively designed collection of luxury suites launched in December 2015, is the perfect place to relax. Laid out in a spiral that mimics nature's Golden Ratio, its living roofs and tropical gardens provide a lush backdrop to your poses and stretches.
Book through Scott Dunn scottdunn.com
Fly with Sri Lankan Airlines srilankan.com
Find out more trilanka.com
CANADA: Kayak with narwhals in the Arctic
One person's offbeat may be another person's run-of-the-mill. But few have had the magical experience of seeing a narwhal, the unicorn of the sea. The male of these dolphin-like Arctic mammals has a single, javelin-like tusk.
Set out by kayak from Arctic Safari Camp, deep in the frozen wilderness of Nunavut, to see these intriguing creatures in ones, twos or hundred-strong pods, along with harp seals, bearded seals and bowhead whales. In summer, when the sun never sets, they gather along the ice floes to feed on the seasonal bounty of fish, while seabirds wheel overhead.
Oh, and did we mention the polar bears? You might see one of those, as well.
Dates May and June
Book through Natural World Safaris naturalworldsafaris.com
Fly with Air Canada aircanada.com
Find out more arctickingdom.com
UK: Book a no-frills, high-tech room in the heart of London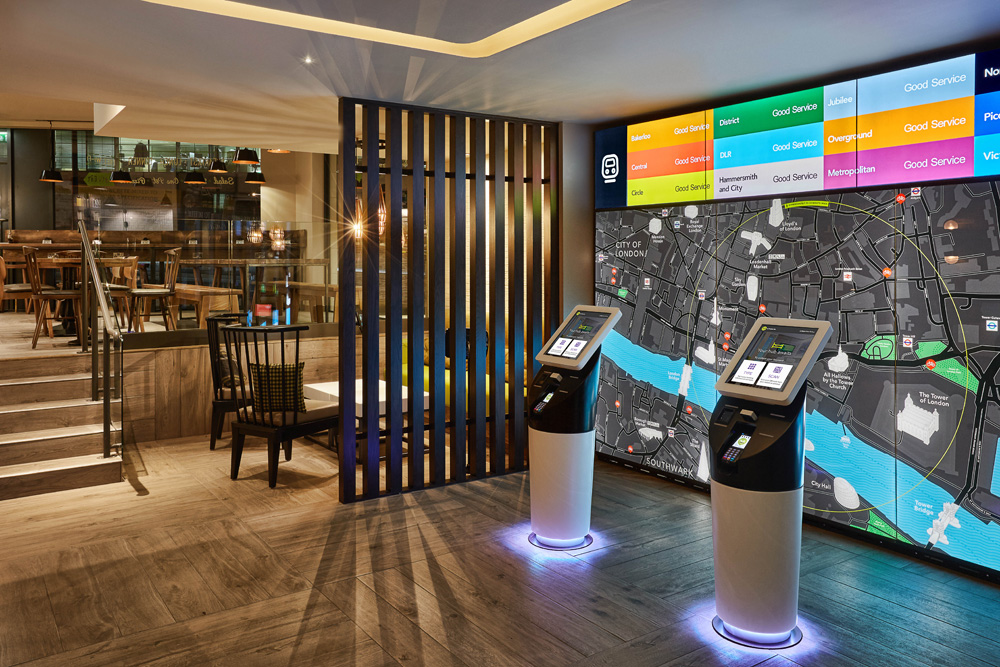 Launched in 2014, Hub by Premier Inn is exactly what the city needs. This sleek, energy-efficient, next-generation hotel from the UK's largest budget chain offers compact, clever rooms at a steal.
Hub Covent Garden is the UK's first hotel to be rated Outstanding by BREEAM, which measures good practice in sustainable building design, construction and operation, and much thought has gone into the guest experience. Touchscreens streamline the check-in process, a smartphone app controls the heating and lighting in each room and hot drinks in the café are on the house.
Two more Hubs have since opened near Tower Bridge and on Brick Lane. They're proof positive that a city break can be green, fresh and excellent value, too.
Find out more premierinn.com
---
All About Everywhere, November 2016
A version of this article appeared in PlugIn magazine in May 2016.
Photos: Masoala Lodge, Song Saa, Tri Sri Lanka, Hub by Premier Inn.
© Emma Gregg, 2016 • all rights reserved