If you're seeking a crowd-free outdoor adventure with clean air, superb hospitality and sound ethical credentials, an African safari is just what the doctor ordered
BY EMMA GREGG
A taut-bodied cheetah stalks through the grassland before breaking into a sprint. A lilac-breasted roller, bright as a rainbow, grabs an insect, mid-flight. An elephant kicks up the dust in the golden light of late afternoon. A Samburu guide, resplendent in feathers and beads, leads his guests across the savannah on foot. The chance to witness scenes like these isn't the sole preserve of wildlife experts and documentary makers. For anyone who sets off on safari in Africa, it's within arm's reach.
Soon, you'll be planning your first big post-pandemic trip. So what's it to be? If you've set your heart on a wilderness adventure, you're not alone. Many of us discovered or re-discovered the joys of nature during the Covid-19 lockdown. Even though we couldn't venture beyond the parks and gardens close to our homes, our appreciation of birds, animals and the changing seasons blossomed. According to The People and Nature Survey for England, launched in 2020 and led by Natural England, 41% of English adults say visiting green and natural spaces has been increasingly important to their wellbeing since coronavirus struck.
It's no wonder, then, that travel pundits are predicting a surge in interest in overseas wildlife-watching and nature-based holidays once we're free to travel safely. As for where: Africa is an obvious choice. It offers a dizzying variety of wilderness experiences, from Big Five adventures to conservation safaris guided by experts. And as a bonus, it's also home to some of the world's most exciting emerging destinations for food, wine, music and art.
Your safari, your way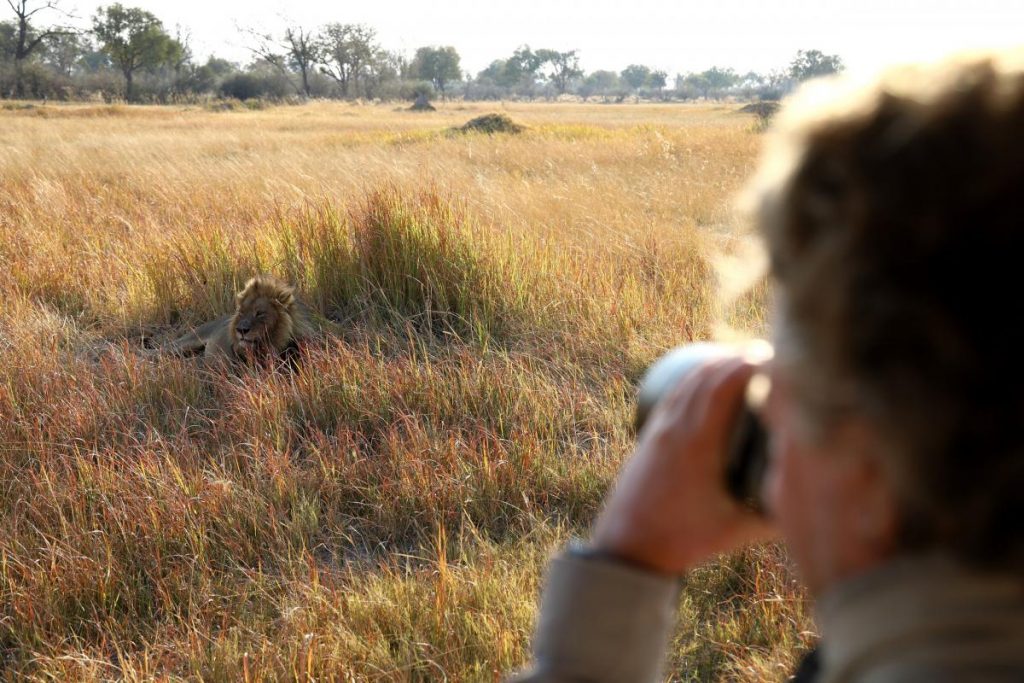 Blissfully remote, Africa's best safari camps and lodges have always been well up on safety and self-sufficiency. Run by highly-trained staff, they're typically small but spacious, with secluded tents or chalets and airy, open-sided communal areas, making distancing a breeze. Botswana's new Khwai Leadwood Camp, for example, has just seven luxurious, eco-friendly tents tucked under the trees beside the Khwai River, and a breezy, awning-shaded lounge and dining deck, leading out to a cosy campfire.
In any case, on safari, you spend little time indoors: the days whirl by in a flurry of nature drives, bushwalks and picnics. I've been lucky enough to sample many different trips, and love the way every day brings brand new sightings, revelations and insights. I'll never forget the first time I saw a leopard – sprawled in a tree at first, then suddenly alert when it realised there was a young antelope within stalking range, and it could use our vehicle as cover. Every other big cat sighting I've had since has been different, and every bit as vivid.
A safari is also an opportunity to relax and enjoy the pleasure of good company. Safari staff tend to be natural entertainers who love springing delightful surprises on their guests: setting up an alfresco brunch table in a hidden glade, for example, and greeting you with wide smiles when you happen upon it towards the end of a morning outing. Bound by a common sense of adventure, it's easy to make friends on shared excursions and to swap stories over sundowners and dinner back at your camp.
On the other hand, if you're among the growing numbers of travellers intending to holiday in a bubble, just say the word: private air or road transfers are available on request, as are fully-staffed lodges or camps for a single party's exclusive use. South Africa, Botswana, Namibia and Kenya have alluring options, tucked into beautiful reserves. Imagine sharing a gorgeous little timber-and-thatch lodge with your closest friends – and nobody else. If you can afford it, The Observatory in South Africa's Leobo Private Reserve or Singita Serengeti House in Tanzania, for example, can be yours for an entire trip. From early morning drives with your personal safari guide and midday dips in a private infinity pool to sumptuous braais (barbecues) under the stars, you're free to do exactly as you choose.
Heaven knows, Africa's wilderness regions need visitors. In a regular year, the continent's international tourism industry generates around US$120 billion, representing around seven per cent of the continent's gross income. In some regions, such as Zimbabwe's Victoria Falls area, which usually welcomes more than 350,000 visitors each year, as much as 80% of the community relies on tourism for a living.
Importantly, foreign visitors keep vital conservation projects and rural communities – the guardians of pristine wilderness areas – afloat. In some African countries, domestic tourism is growing, but not nearly fast enough to cover the vast costs associated with preserving precious habitats and tackling human-wildlife conflict, poaching and deforestation. The hunt for effective conservation strategies didn't halt during the pandemic. A study in Botswana's Okavango Delta region, for example, discovered that painting false eyes onto the rumps of cattle helps protect them from predators, since lions and leopards tend to call off an ambush as soon as they feel they've been seen. If more herders were to adopt this practice, fewer cattle would be lost and fewer big cats killed in retaliation. During 2020, international arrivals into Africa's safari heartlands dwindled to a trickle. With no guests to look after, safari companies had to fall back on savings and donations. Some staff lost their jobs; others hung on by their fingertips, keeping busy by assisting rangers on patrol and supporting villagers with essential transport and supplies. They're all eager for business to resume. In other words, a well-chosen African safari is not just good for your own body and soul – it's a desperately-needed boost for Africa's fortunes, too.
Staying healthy and safe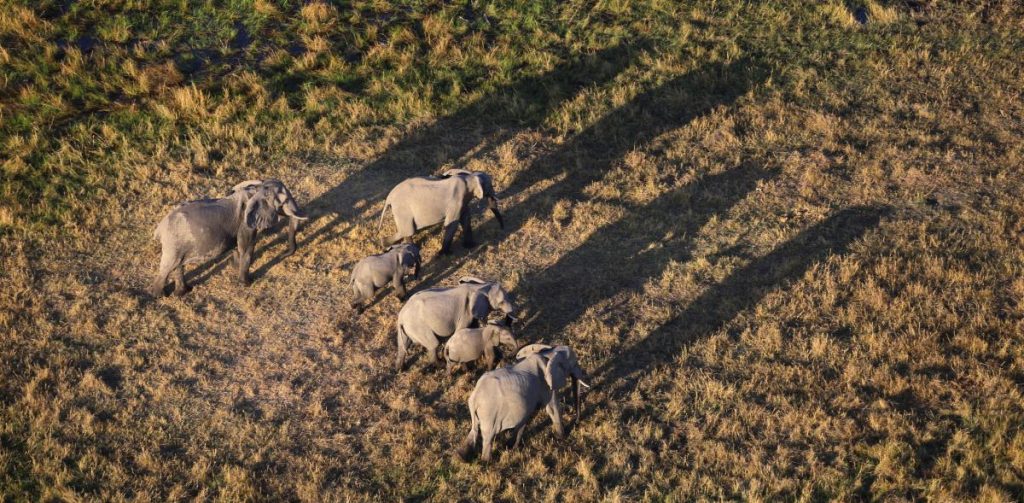 When Covid-19 variant B.1.351 was detected in South Africa, it was a major setback for a tourism industry that was already on its knees. However, African nations have a good deal of experience in dealing with health crises. During the first wave of the pandemic, South Africa, Namibia, Rwanda, Mauritius and the Seychelles, among others, were quick to set up strict entry and testing protocols. At the time of writing, they and the continent's other leading tourism destinations have experienced far lower Covid-related deaths per 100,000 citizens than Europe or the USA. By March 2021, the proportion of South Africa's population that had died from the virus (approximately 87 per 100,000) was well under half the UK figure (approximately 184 per 100,000).
In early 2021, the town of Victoria Falls in Zimbabwe embarked on a plan to vaccinate each of its 110,000 citizens, as a symbolic move aimed at tempting tourists back. Meanwhile, it's hoped that Moderna, Pfizer and Oxford-AstraZeneca will soon produce a booster vaccination that's effective against the B.1.351 variant.
With emergency medical services in limited supply in many parts of Africa, particularly in the rural areas, it's natural to be as concerned about the safety of your African hosts as about your own. The wisest advice, for now, is to delay your trip until your entire party has been fully vaccinated against Covid-19, and to follow official guidance on pre-departure testing and other precautions. Safari companies were efficient at arranging tests in 2020 and can offer updates on local requirements. You should also consult your GP or travel clinic about other health precautions well in advance. In some destinations, it's always been advisable to take anti-malarials.
Mapping out your dream trip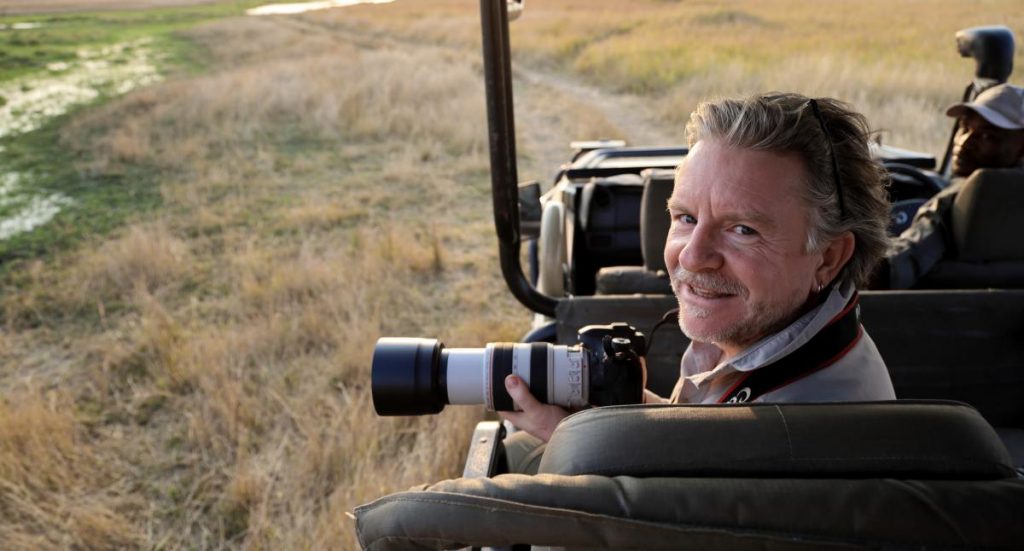 If you're planning your first visit to Africa and wondering where to go, consider how wild and energetic or soothing and rejuvenating you'd like your trip to be. Are you dreaming of a relaxing safari, taking gentle drives among elephants and gazelles, perhaps with a few days lounging on an Indian Ocean beach at the end? If so, you'll love Kenya's blockbuster reserves – the Maasai Mara, Amboseli and Tsavo, for example – and its charming beach hotels. Or there's Tanzania, where wide-open spaces such as the Serengeti and the Ngorongoro Crater beckon, and Zanzibar invites you to leave all your worries behind.
Increasingly, however, visitors are choosing something more active and adventurous. South Africa, Namibia, Zambia and Zimbabwe, for example, have plenty to offer hiking, cycling and paddling enthusiasts. You could zoom along South Africa's Garden Route to KwaZulu Natal for forest hikes, scuba diving, surfing and ziplining, followed by a close-to-nature camping safari in a pristine reserve. Or there's Namibia's Namib Desert: vast and mysterious, it's fascinating to explore by 4WD or on foot. The River Zambezi in Zambia and Zimbabwe is an adventure-seeker's dream: here, you can test your mettle on an adventurous rafting or kayaking trip. To crank up the challenge another few notches, you could climb Mount Kenya or Kilimanjaro. Hikers who are well-suited to high altitudes can make it to Kili's rocky summit – Africa's highest peak – in five to seven days.
While safari holidays grab the limelight, Africa's potential for cultural holidays that are enjoyable, responsible and sustainable is steadily expanding. For total immersion, Cape Town is hard to beat: it's home to a thriving creative and bohemian community, Africa's unmissable new contemporary art museum (Zeitz MOCAA) and some of the snazziest restaurants on the continent. Ethiopia, meanwhile, has genuinely unique architecture, festivals and food. Alternatively, you could sample the daily rhythms of West Africa in Ghana, Senegal, Sierra Leone or The Gambia. Exploring overland, this is a great region to learn about village lifestyles and tribal customs, trying your hand at music-making or crafts. Best of all, you can make up for all those much-missed festivals by dancing till dawn at effervescent open-air clubs.
I've spent many a happy evening listening to punchy live music in Africa's laidback garden bars. Who needs dry ice, when the air is thick with the fragrance of woodsmoke and freshly cut fruit, dunked into cocktails? And who needs strobes and lasers, when the stars are out and the mango trees are lit with fairy lights? There's no better ending to a brilliant safari.
---
All About Everywhere, September 2021
A version of this article appeared in Africa: The Collection (National Geographic Traveller UK) in March 2021.
© Emma Gregg • all rights reserved