Brecon Beacons National Park, Wales
There are some things I just can't explain. I can't tell you why all the best invitations fall on the same weekend, for example, how Stephen Fry knows all the answers, or why cats love cardboard boxes.
BY EMMA GREGG
Then there's the mystery of my husband's fascination with narrowboats. He's never owned one. In fact, he's barely set foot in a boat since he was a boy. But for years, he's been longing to bundle us both onboard and sail off into the sunset.
When I catch him leafing through the small ads listing canal boats for sale, I smile indulgently, but can't get excited. Aren't narrowboats much like caravans, only worse? Surely the best they can offer is duff décor, dubious weather and chronic cabin fever brought on by the pedestrian pace?
"But you'd love it", he says, when I let my bafflement show. "Why don't we try a short canal holiday in Wales, just to see? It's all about heritage, countryside and going slow. Walking, birdwatching, real ale. All the best things in life!"
"But we can enjoy all those kind of things on a long weekend in a lovely country cottage with a wood-burning stove", I point out.
"What if we booked a narrowboat with a wood-burning stove?" he says.
And so it is that we find ourselves chugging along the Monmouthshire and Brecon Canal in a narrowboat belonging to the only five-star canal boat fleet in the UK.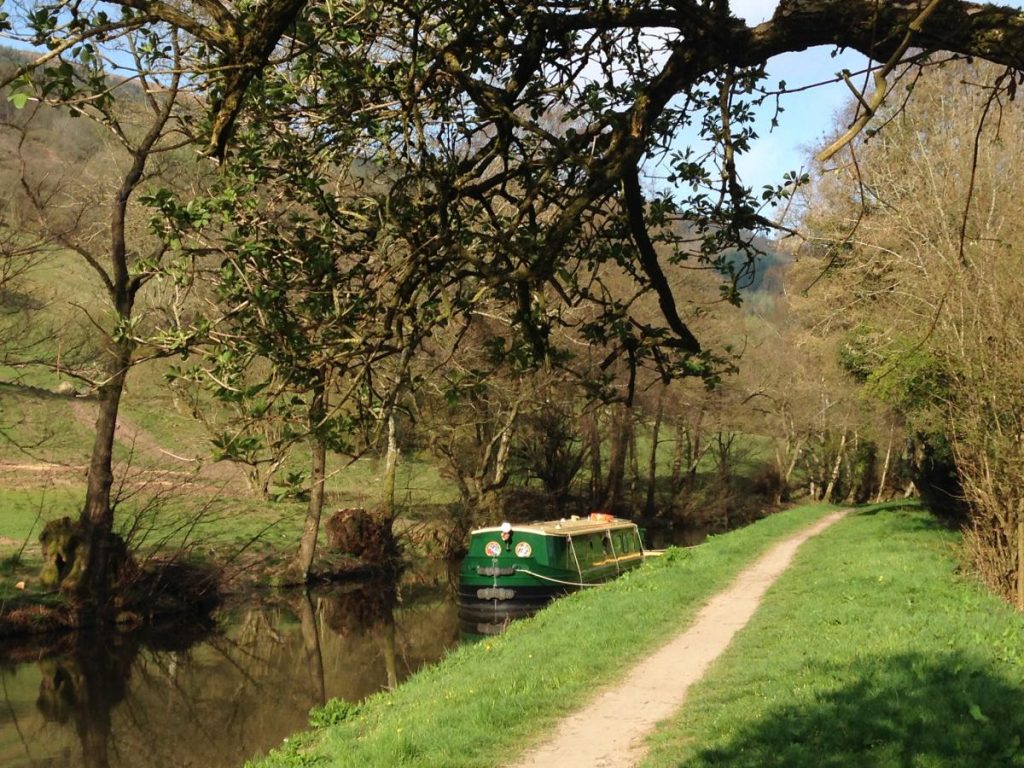 As it turns out, our boat doesn't have a stove; we've opted for central heating instead. But others in the fleet do. Some even have four-poster beds and roll-top baths. Designed by their owners, Alasdair and Sarah Kirkpatrick of Beacon Park Boats in Llanfoist, each boat is beautifully finished in varnished timber. Instead of poky little cabins, they have cosy en-suite bedrooms with fluffy duvets, soft white sheets and Welsh woollen throws from artisan wool mill Melin Tregwynt. A basket of local goodies, from Welsh cakes, apple juice and sparkling wine to a detailed guide to the canal, adds an indulgent touch. Perhaps narrowboating can be cool after all.
We've brought my energetic mother along as a shipmate – she's busy tracing the Welsh side of her family tree and needed little persuasion. But I'm still not sure this trip will be my cup of tea. Bridges and locks can be tricky, can't they, even if there are three of you? And it's Wales, so won't it pour with rain?
In our pre-trip briefing – delivered on a ravishingly sunny wharf, accompanied by Sarah's homemade flapjacks – Alasdair eases my worries about the locks. Completed in 1812, the Mon and Brec was once a crucial corridor for the transportation of limestone, coal and iron to Newport. As speed was of the essence, it's short and unusually level, with only six locks along its 36 navigable miles. If we choose, we could cruise for 50 miles, round trip, without tackling any locks at all – and in any case, the gates-and-paddles routine isn't hard to master.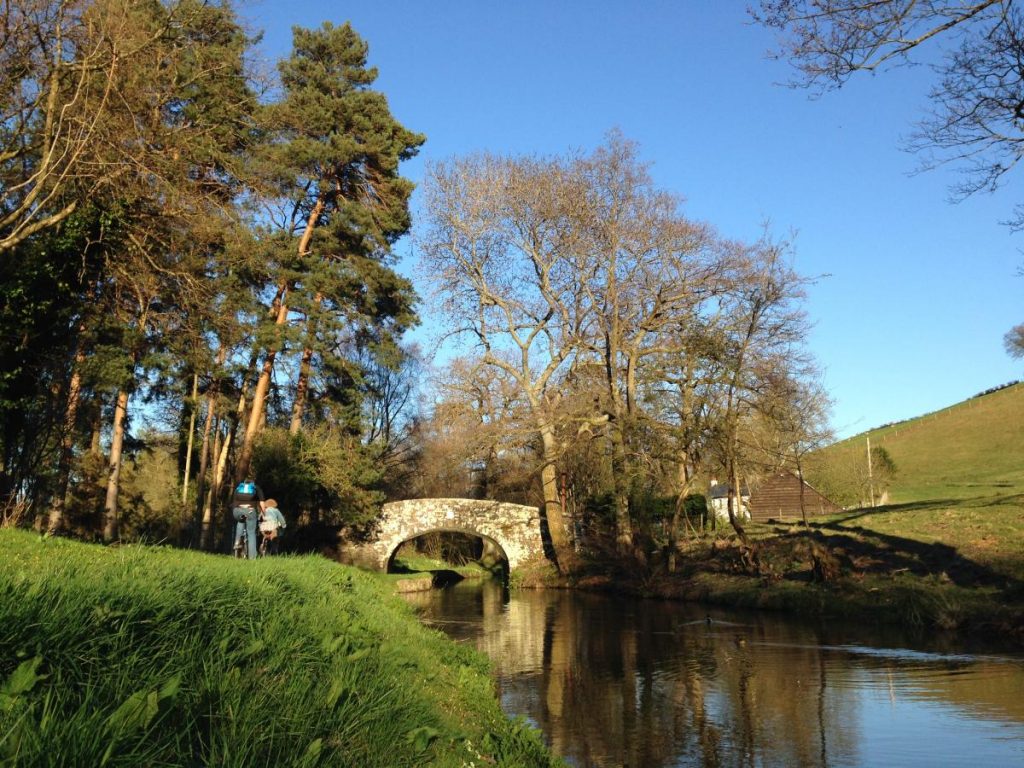 Bridges, though, are another matter. There are an awful lot of them – ancient, picturesque and very narrow, especially for a wide-beam boat like ours. Some are paint-marked where boats have approached them clumsily.
"If you're struggling to manoeuvre, just use the bow thrusters", says Alasdair.
"Fantastic! Power steering!" says my Top Gear loving husband.
I, too, have to admit that things are looking up.
That first day, we quickly become bow thruster experts. The canal is shallow, with tight gaps and bends, and our boat is as wilful as a shopping trolley. It doesn't help that the wind is howling. Just beyond the village of Gilwern, a gust pins us to the bank and won't let us go.
"Seems like a nice spot. Perhaps we should just stay here for the night", says my husband, good-humouredly, remembering Sarah's advice that when the wind is against you, it's best to give up the struggle, chill out and wait. We've travelled less than three miles.
Time for an early supper. Alasdair and Sarah are keen to spread the word that narrowboating needn't be all canned soup and beans on toast, and they have a point. Now that industry has given way to tourism, this part of Wales has become a gastronomic goldmine, home to Michelin-starred restaurants and first class pubs. But while The Walnut Tree, The Hardwick and the Felin Fach Griffin all feature on our wishlist, the afternoon's exertions have taken their toll, so we decide to settle for something simple, cooked in our little galley. Three steaming bowls of pasta later, we're ready for bed, soon drifting asleep to the gentle rocking of the boat on its mooring.
Next morning, bright skies and birdsong lift our spirits. Thankfully, the wind has dropped. I pull back our bedroom curtains to find myself more or less at eye level with a gaggle of ducks and moorhens. They're busying along the bank, oblivious to my presence. It's just like peering out of a floating hide. Excited, I rummage for my binoculars and scan the bank for water vole burrows.
Above and all around us, great tits, blue tits and robins trill away. We're in a tunnel of trees, their branches fuzzed with spring foliage that's still not thick enough to provide much cover.
"You were right about the birdwatching", I say. My husband tries not to look smug.
After breakfast, we pull away, the motor puttering contentedly as we cruise along. The water is dark and glossy. We quickly found our own rhythm – one of us on the tiller, one ready to man the bow thruster and the other scanning the guide for clues as to what might be around the next bend. Celandines, primroses and daisies dot the banks and other narrowboaters wave cheerily as they pass.
"This is actually rather nice", I say.
We map out a few stops – a historic churchyard my mother's keen to walk to, a good pub my husband fancies, a café – but decide to spend as much time as possible motoring, just for the fun of it. Our pace is so leisurely that cyclists and even dog walkers pass us with ease, but the leafy hillsides of Brecon Beacons National Park are so beautiful, we feel no desire to rush.
Come evening, we find another quiet mooring and watch as the stars come out, one by one. Recently declared a Dark Skies Reserve, the park is an outstanding place for stargazing. Long before bedtime, we lose count of the constellations. This time, we nod off to the soft bleating of sheep.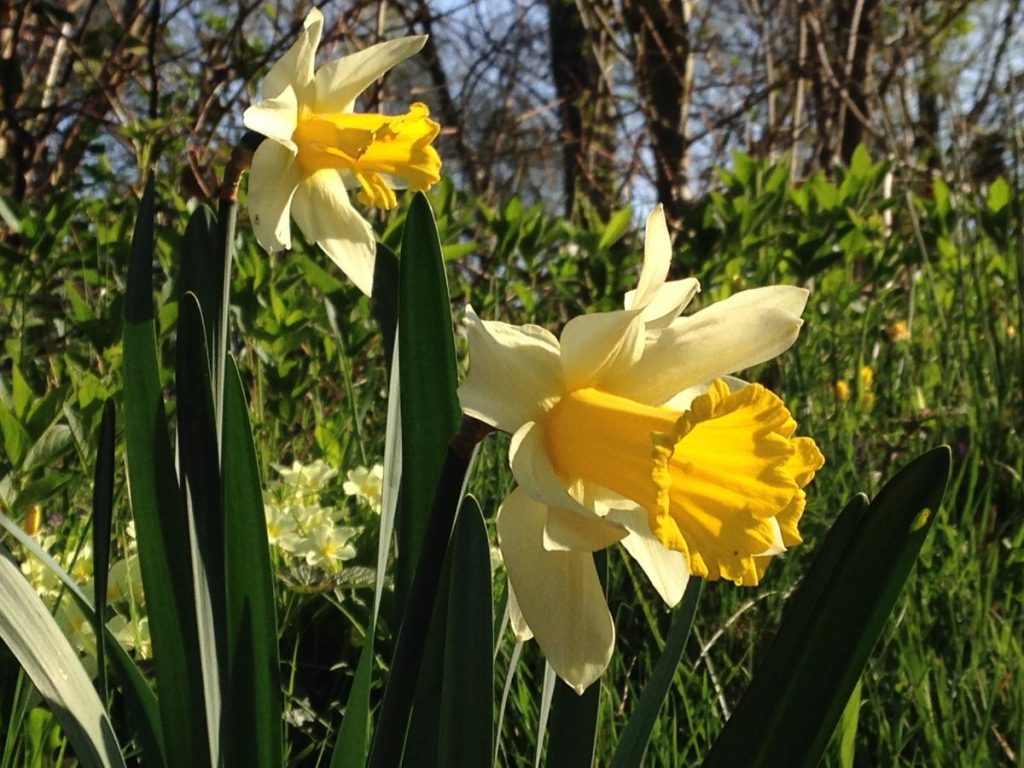 By the time we reach the flight of locks at Llangynidr, our confidence is on such a high that we continue upstream, watching in fascination as the rising water gushes and gurgles. Even the Ashford Tunnel – 343 metres long, with minimal headroom and no towpath – doesn't worry us. In the days when boats were drawn by horses, men had to lie on their backs, brace their feet against the walls and work their way through. We switch on our headlamp, sound our horn and press on.
Our turning point is Talybont, a lovely canalside village where daffodils nod in the breeze. "You're on one of those posh boats, are you?" says the waitress who brings us coffee and cake. "They're lush, those ones, aren't they?"
By the time we arrive back at Llanfoist, the canal feels like an old friend and I genuinely don't want to say goodbye.
"We should do this again sometime", I say.
It's only been a few days, but the Mon and Brec has clearly cast a spell on me. I'm not entirely sure how. But the truth is, there are some things I just can't explain.
MAKING THE WORLD A BETTER PLACE
Wildlife
The Monmouthshire and Brecon Canal (canalrivertrust.org) is a wildlife corridor supporting a great many birds, mammals and insects, including kingfishers, water voles, dragonflies and bats.
Dark skies
The Brecon Beacons National Park (breconbeacons.org) is an International Dark Sky Reserve – the fifth destination in the world (and the first in Wales) to be accredited. The community goes to such great lengths to ensure light pollution is reduced. Beacon Park Boats provide guests with an astronomy chart and guide.
Community and heritage
Beacon Park Boats actively support local businesses in the Brecon Beacons National Park and are are helping preserve the traditions and heritage of the canal. They also encourage out-of-season visits to the park – between November and March, they offer winter breaks in a pair of cosy houseboats, moored at Llangattock.
We hired a narrowboat on the Monmouthshire and Brecon Canal as guests of Beacon Park Boats, Llangattock, Powys, Wales, tel 01873 858277, beaconparkboats.com.
---
All About Everywhere, April 2015
© Emma Gregg • all rights reserved